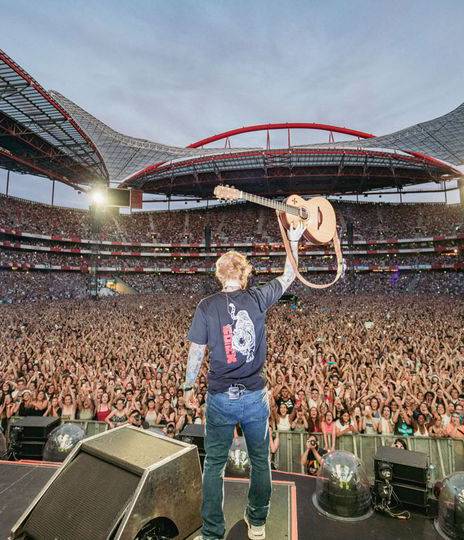 Ed Sheeran at Wembley 2022 FAQs
Are there any age restrictions?

Yes. There are the following age restrictions for Ed Sheeran Tour at Wembley:
- No under 5's
- No under 12's on pitch standing
- All under 14's must be accompanied by an adult aged 18 or over

Can I buy Ed Sheeran tickets on a resale website?

No. Ed Sheeran 2022 tour has a strict stance against anyone using unofficial secondary ticket selling websites to try and stop fans being exploited to buy tickets to his tour. The Ed Sheeran tour will be using specially developed mobile digital ticketing technology which have practices in place to ensure only genuine fans are buying tickets. The promoters urge all customers to only use the official ticket sites listed at Edsheeran.com and are reminded that Viagogo is not an official ticket vendor for this tour. For a list of FAQ's on this please visit – www.edsheeran.com/ukeutour-faq-uk-lon-eng

I have a ticket tothe Ed Sheeran tour 2022 but I cannot go, what can I do with my ticket?

Fans who become unable to go to the shows will be able to sell their tickets to other fans at the price they paid + a booking fee through the official fan to fan face value resale platform at the place they purchased the tickets. For a list of FAQ's on this please visit – www.edsheeran.com/ukeutour-faq-uk-lon-eng

Is Wembley Park accessible?

Yes. Wembley Park is fully accessible, as is Wembley Stadium.

Is there parking for the Ed Sheeran tour?

Can I eat before seeing Ed Sheeran at Wembley?
Ed Sheeran in Wembley, London
Excited for the new Ed Sheeran tour? So are we! Check out a highlight from his last visit to the iconic music venue.
Ed Sheeran live at Wembley 2015