Venue hire in Wembley Park
If you're looking for the perfect venue for a private event or conference, Wembley Park has a number of venues and spaces that will suit your needs. Varying in size, location and requirements, we can help you find the best space for your event.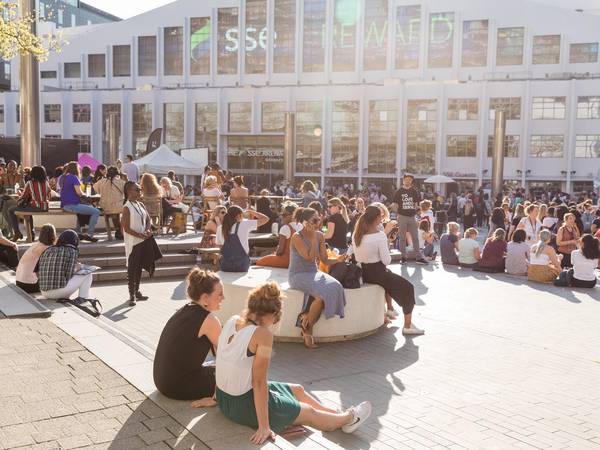 Why Wembley Park?
The home of iconic entertainment and the spirit of football. Wembley Park's unique offering means your event will be at the heart of West London's entertainment ecosystem. Just 12 minutes from Central London and with a yearly average footfall count of 16.4m, your event will be exposed to captivating branding opportunities, freedom to grow with future-proofed venues and bespoke spaces, a dynamic community and benefits from London's newest creative neighbourhood.
What can Wembley Park do to help?
With residents living on site, a plethora of shops, food and beverage outlets, our aspirational brands and stakeholders are open for collaborations with you to make your activation at Wembley Park a memorable one. With our in-house event managers, marketing teams and a reliable roster of suppliers, following our event hire process we'll support you however we can from concept to completion.
Get in touch
What's the process for holding an event at Wembley Park?
Get in touch with the team about your event, let us know the details - what it is you'd like to do and when.
We will then send you a criteria questionnaire for you to fill in.
Work with our event team to see how and when you could showcase your brand or business at Wembley Park.
Agree operational responsibilities and processes.
5) We would review together how we can connect you with local authorities, our estate neighbours, as well as marketing and operational support for your event.
Sign on the dotted line and finalise the hire agreement.