Looking for the best gyms near Wembley Park? We've got you! Read our guide to gyms in Wembley Park.
Gyms in and around Wembley Park
Physical fitness is crucial. Whether you're a fan of hitting the weights, swimming some laps, taking part in classes or getting in your cardio, Wembley Park is home to plenty of outstanding gyms and fitness centres that can help you get and stay in shape. Check out some of our favourite gyms around Wembley Park.
LivingWell Health Club
When you're on the hunt for a new gym, it's always worth checking out the high-end hotels in your area. In Wembley Park, that's true of the LivingWell Health Club, located inside the Hilton. In addition to a fully equipped gym, they offer luxurious relaxation facilities, including a steam room, sauna, and swimming pool. After all, there's nothing better than a soothing dip after a strenuous workout.
LivingWell also offers personal training sessions, perfect if you're just starting out or you want to finesse and perfect your existing routine.
The Gym Group
Wembley Park residents love working out at the Gym Group Gym – it's one of London's most popular fitness groups for a reason. They have an extensive array of equipment and ultra-modern machines, all at an affordable monthly membership price. Gym Group Wembley Park, home to more than 170 pieces of exercise equipment, is just a stone's throw from Wembley Stadium. There's truly something for everyone.
Spend some time with the massive free weights section, get your blood pumping on the cardio machines, and build strength and dexterity with the functional training centre. You can bring a friend along up to four times per month and take part in a wide roster of different classes, including Abs Blast, Fit Pump, and Flexi-stretch.
El Estudio Pilates Boutique
Pilates classes at affordable prices in Wembley Park, El Estudio Pilates Boutique on Weaver Walk offers blended classes with Reformer Pilates, Tower classes, mat work and Cardio Tramp classes. Perfect for beginners or veterans, El Estudio's award-winning instructors will transform your workouts.
More Yoga
If you're more into classes than machines, More Yoga have a stunning studio on Weaver Walk in Wembley Park for you to try and practice all types of yoga. With flexible memberships at affordable prices, their accessible classes bring the very best of London's instructors to Wembley Park, allowing you to practice and learn in a dedicated environment.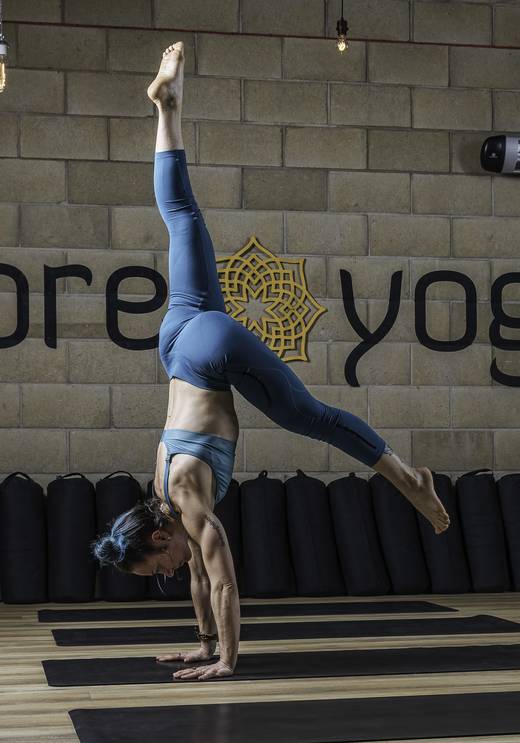 Wembley Leisure Centre
You can't go wrong with a classic, and that's how we feel about the Wembley Leisure Centre. It's a solid all-round gym that offers more than 100 pieces of equipment, tons of weekly fitness classes, and friendly staff. Oh, and did we mention the best part? It's home to a 25m swimming pool, a steam room, and a sauna. That's right – all of the amenities of a chic health club at a fraction of the price.
PureGym Wembley
Who says you need to sign up for a long commitment just because you want to work out? PureGym is one of the most popular gym brands in the UK, well-respected for its pay as you go membership plans and commitment-free workouts. PureGym Wembley Park boasts more than 220 pieces of gym equipment and weights up to 50kg.
Book a personal trainer, work out in the women's-only zone, and enjoy your complimentary water bottle, specifically for 'Plus' members. It's never been so easy to become your strongest self.
Quintain Living
The best perk of living at Quintain Living in Wembley Park? Their inhouse gyms! Start your fitness journey on your door step with their on-site fitness centres. Go for some serious cardio with exercise bikes, rowing machines and treadmills or hit the weights with their state-of-the-art weight machines. You can even hire out a yoga studio or go rock climbing (seriously!).

Energie Fitness Wembley
Energie Fitness has a state-of-the-art range of equipment, but their biggest draw is their extensive schedule of classes. Take part in a six-week challenge, a velocity cycle challenge, Afro Beats Workout, and Legs, Bums, and Tums. If you're just getting into a new gym routine you'll appreciate their free personal trainer session, available to all new members.
Fitness classes in Wembley
If you're into fitness classes and workout sessions, Wembley Park has some incredible options. The Yellow, our community hub, offers a huge variety of fitness classes in Wembley Park, from Zumba to Tai Chi, dance cardio sessions and even classes for young ones. Better yet, the fitness classes are all super affordable and pay per session. See all fitness classes at The Yellow here.

Which Wembley Park Gym is Best for You?
With so many great gyms and fitness centres in Wembley Park, it can be a tough choice to pick just one. If you're struggling to choose, why not book a tour around the facilities, or ask about a day pass so you can see if it's the right choice for your needs? Speak to the staff, get to know the facilities, and find out which Wembley Park gym will help you get toned, strong, and healthy.