Photo exhibit, Photography, 2021
Debuting in our new permanent outdoor gallery with eight double-sided lightboxes with specially curated free exhibitions on Market Square, 'United in Light' is the first Wembley Park commissioned photography exhibition running until 27th February 2022. Curated to reflect the power of people pulling together, the exhibit displays uplifting and vibrant scenes of togetherness, tenderness, and intimacy. Featuring 16 photos by 12 UK-based photographers, the powerful images range from recent graduates to award-winning artists, such as Tami Aftab and Sophie Harris-Taylor.
Spotlight on... Sophie Harris-Taylor
Documenting the personal lives and experiences of her own and others, Sophie's work is effortlessly truthful, approached with a sensitivity and confidence. She is renowned for her images created with natural and ambient light sources, which lend her work an unusual softness and depth. Typically portraiture based, with some elements of place and surrounding, she uses people to express her own pre-occupations and concerns. Although seemingly diverse in subject matter and to an extent documentary, there is consistently some element of her own vulnerability. Regardless of content, Harris-Taylors's work is crucially bound together by aesthetics, always seeking to in some way glorify that which is not conventional. (Bio from LensCulture)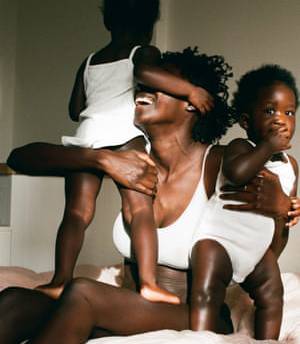 "I wanted to find the answers to my flawed relationships by speaking to and working with other sisters."
- Sophie Harris-Taylor
Learn more about Sophie Harris-Taylor's series 'Sisters'