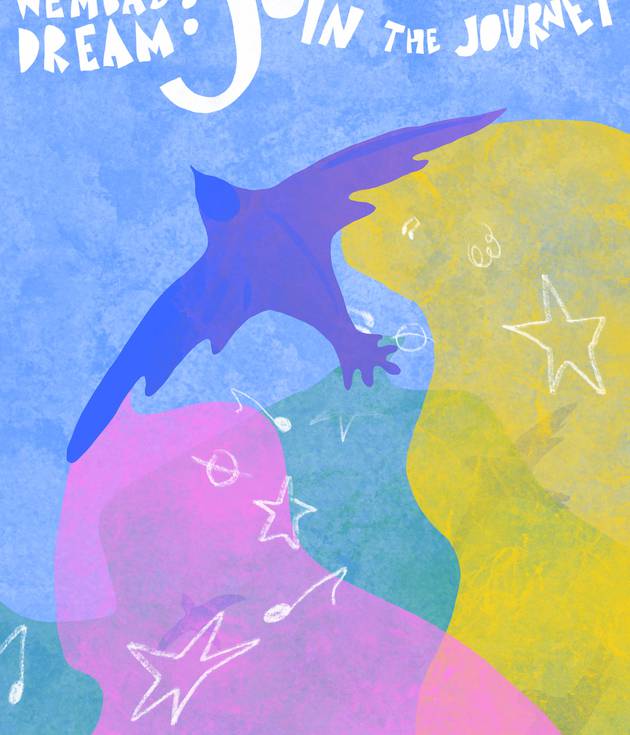 Performance Times
The FREE performances are at 1:15pm, 2:30pm and 3.45 pm. Please head to the meeting point to get your wristband. If you have not pre-booked a ticket there may still be walk up tickets available.
The performance
Wemba's Dream: Join the Journey
15 minute procession, 30 minute performance
Dani Howard - Wemba's Dream
Sujata Banerjee Dance Company - Sesonal Flights
Trevor Brown - Journeying Home
Word Up - Spoken word scenes
St Michael and All Angels Steel Pans - Sugar Bum Bum
Mahogany Carnival Arts - Procession and Sugar Bum Bum
Royal Philharmonic Orchestra
See a full rundown of the performance and musical numbers here.
On the day
Heading to Wemba's Dream: Join the Journey? Make sure you check out all the important information below, including where to meet and what time to arrive.
Where does the show start?
The event starts in the Undercroft, directly behind Olympic Steps. Please head to the Olympic Steps in front of Wembley Stadium on Olympic Way, to exchange your ticket for a wristband. A carnival-style procession will lead you to the performance area at Wembley Park's Green Parking, where the main event will kick off.
Unsure where the Olympic Steps are? Click here to find them on Google Maps.
When should I arrive?
Please arrive 15-30 minutes before your performance starts. This will ensure the performance starts on time. If you arrive after your performance start time you may not be granted access.
Does my eventbrite registration guarantee entry?
Eventbrite tickets do not guarantee entry. Please remember, if you have pre-booked a ticket, you will be given first access over those who have not pre-booked. However, a ticket does not guarantee entry. Entry will be granted on a first-come, first-served basis, due to capacity restrictions.
Will there be last minute tickets available?
There may be some walk-up tickets available on the day but there is no guarantee. You can head to the meeting spot before each performance to check any ticket availability.
Can I head directly to Green Parking?
Please do not head directly to Green Parking as you will not be given a wristband and will not be granted access to the performance area.
Where can I park?
You can pre-book your parking in Pink Parking (a short walk from the meeting spot and performance area) for Wemba's Dream: Join the Journey for just £5. You can pre-book here.
How do I get to Wembley Park?
Wembley Park is accessible via many ways. Click here to find the best route for you.
Composer Dani Howard on Wemba's Dream: Join the Journey