Looking for new places to eat in Wembley Park? Head to BOXPARK Wembley Park – it's home to 22 street food vendors from all over the world.
No matter what you're craving, BOXPARK Wembley Park has fresh and exciting choices to suit every palate, perfect for sharing. What will you order?
Grill and Barbecue
Sometimes you crave the sizzle, smoke, and umami goodness of some barbecued meat or vegetables. For a classic steak sandwich to crispy chicken wings, The Argentinian Grill has a bit of the meaty goodness that you fancy. Continue your tour of South America with Ipanema Barbecue, which brings the vibrant flavour of Rio to your palate.
If you're feeling more Mediterranean, check out Smashing Plates for fresh and filling souvlaki wraps, packed with chicken, halloumi, lamb, gyros, or vegan options. Fancy the bold flavours of Asia? Spoon and Rice serves up the best in Filipino barbecue - give their Manila grilled pork belly and Adobo glazed aubergine a try.
Pan Asian
From the bold curries of Thailand to the subtle sashimi of Japan, Wembley Park restaurants serve up the flavours of Asia. A local favourite, Mitsuryu offers up achingly fresh and authentic sashimi, maki (rolls), and nigiri that won't break the bank. Maybe you want to really give your tastebuds a workout? Thai Express is known around the world for its fresh and tasty Thai food, loaded with herbs and spices. Peninsula serves up some incredibly tasty Malaysian street food, right from the bustling hawker scene of Malaysia and Singapore.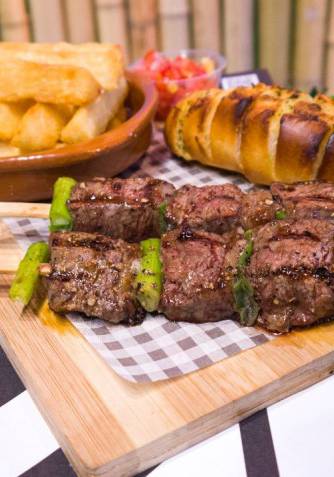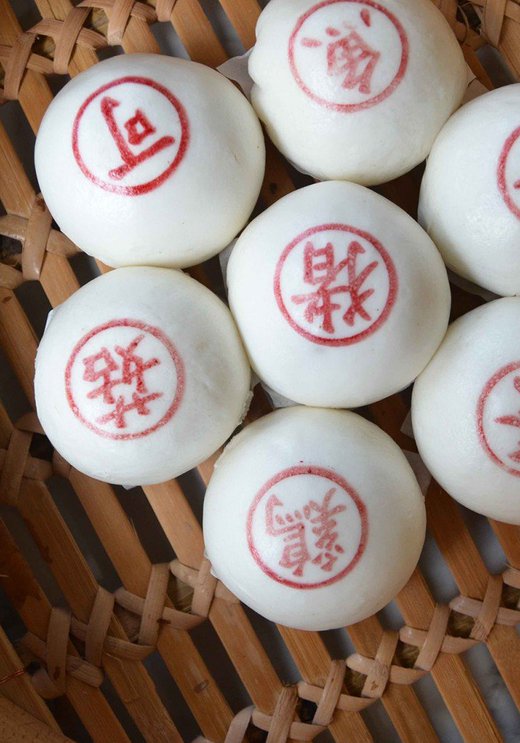 Burgers and Wings
Craving a proper burger or some crispy wings? Wembley Park is home to tons of burger experts, including Nanny Bill's. Named in honour of the owner's Grandma Bill, their gravy-soaked Dalston Dip will have your mouth watering. For a halal option, head to Smoky Boys for smoked meat, fresh veggie choices, and flame-grilled burgers. For fried chicken or an equally as tasty vegan version, Sides is the placed to go. Brainchild of YouTube sensations, The Sidemen, their well-stacked 50/50 meat and vegan menu allows your to design your perfect dish with seven mains, sides and sauces to pick from.
Looking for vegan burgers? Neat Burger is the place for you with a menu of plant-based all-American classics (thinking hotdogs, burgers, nuggets) - and they're back Lewis Hamilton and Leonardo DiCaprio so you know its good food!
Guilty Pleasures
Some of your favourite takeaways all under one roof. Mexican food is fresh and healthy while packing a serious flavour punch. Head to Hola Guacamole for some of the most authentic Mexican food in London. Kebabs don't have to be a late-night guilty pleasure. German Doner Kebab specialises in a healthier, fresher version of the high street classic, using chicken and beef imported from Germany.
For Italian pizza done right, try Zia Lucia. Each of their pizzas is handcrafted with 48-hour slow-fermented dough, and topped with fresh, authentic toppings.
The Classics
Craving some good old-fashioned fish and chips? Oliver's Fish and Chips in BOXPARK Wembley is the place to go, with great fish and chips, alongside salads, burgers and even Tofish - a vegan alternative so no one has to miss their favourite takeaway. New to the BOXPARK scene, Yorkshire Burrito turns the Sunday roast on its head, stuffing a fluffy (and giant) Yorkshire pudding with tender meat, cauliflower cheese, crispy roasties and stuffing, and wrapping it all up into a tasty burrito. Drizzle some gravy over your burrito and get stuck in.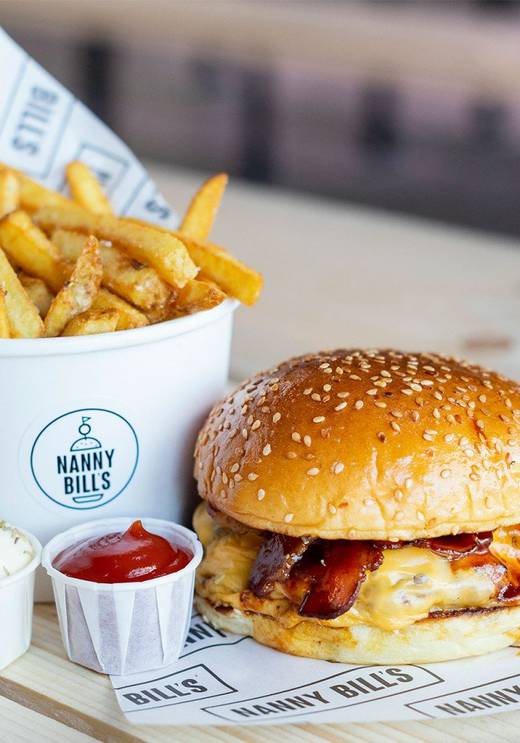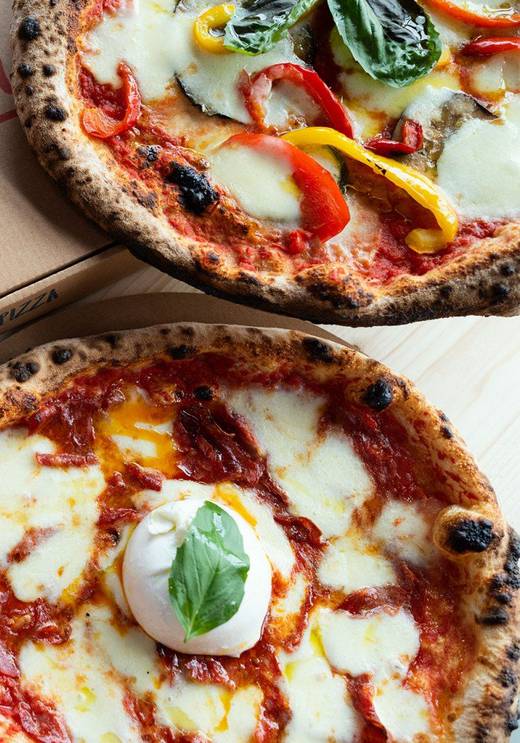 Keeping it Spicy
Craving something that packs a big punch of flavour and spice? Head to some of the most vibrant places to eat in Wembley Park. A local Wembley Park institution, Spice Shack has been family-run since 2010, making locals happy with delicious homemade curries. Take a culinary trip to the island of St Vincent at Mama Jacq's, known for their gourmet sauces and home-style Caribbean food.
Clean Eating
Whether you're looking to cut down on meat or you want to boost your overall health, Wembley Park restaurants have you covered for healthy choices. Bringing a ray of sunshine to London, Island Poke's fresh and healthy poke bowls are feel-good eating. Açaí Verão serves up some of the healthiest Açaí berry bowls in London, as well as smoothies, juices, wraps and more.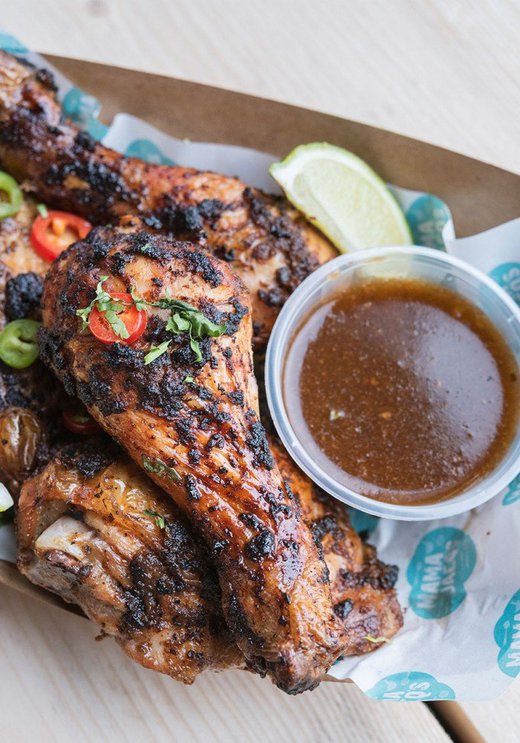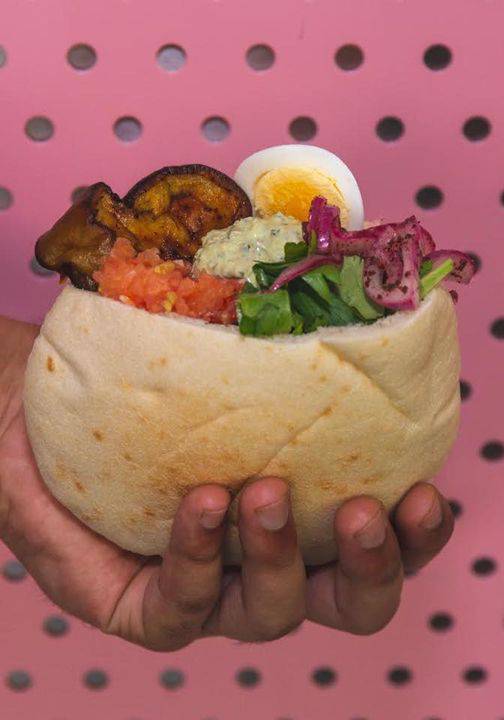 Breakfast Bites
Breakfast is the most important meal of the day. Why not start with one of these Wembley Park restaurants? They specialise in breakfast and coffee that will get your day started the right way. Boki is known for their great coffee and flaky pastries, perfect for grabbing on the go.
Sweet Treats
We all love something sweet to finish off our meal (or sometimes, instead of a meal…) BOXPARK Wembley has a ton of dessert options, including creamy ice cream and sorbets from Udderlicious. For decadent long john doughnuts with less sugar, Longboys offers up a lighter alternative (but we promise you won't even notice the difference). The Desserts Factory will leave you spoiled for choice, with decadent waffles, crepes, cakes, and shakes. Serving up the best churros around, Love Churros has everything from straight churros to stuffed, ringed and even with ice cream! Looking for something to wash it all down? You'll love slurping up the innovative bubble tea from T4.
BOXPARK Wembley is one of the best street food destinations in the country, with options for every palate and craving. Whether you share a feast with friends or just pick your favourite, these Wembley Park restaurants are fresh, vibrant, and fun.